Welcome
***

May

2013
***
Downloads
May offerings start off with a show, with a 60′s title "Flower People". This can be found in the 'Other Peoples Work section'. We continue by featuring the photographs of Anne Whalley in the 'Metoc' section of the Downloads page and finish with more 2012 images from Nottingham on the Reunions page.
---
Battle of the Atlantic
This month the 70th Anniversary of the Battle of the Atlantic (BOA 70) will be commemorated with a series of events in the cities of Liverpool, London, Derry-Londonderry. The Battle of the Atlantic was the longest continuous military campaign in World War II, at its height from mid-1940 through to the end of 1943. The BOA demonstrated the enduring importance of control of the sea to provide a highway for the transport of raw materials, munitions, and men, to maintain the nation's security and to project power across the globe.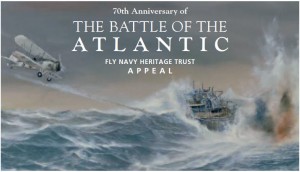 There will be two FNHT (Fly Navy Heritage Trust) receptions during the Battle of the Atlantic celebrations.  The first is on board HMS Illustrious in London on the 11th of May, the second is on board HMS Bulwark in Liverpool on the 24th of May:
HMS Bulwark 24 May 2013
HMS Bulwark will be berthed in the Canada Dock, approx. a mile NW of the Liver Building. There is plenty of car parking available. Ticket price £30.00 a head. All proceeds will go to the Fly Navy Heritage Trust Battle of the Atlantic Appeal to keep the Swordfish flying.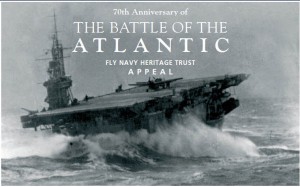 Your Association is an active member of FNHT therefore anyone wishing to attend one of these events can do so by completing an application form. Forms can be downloaded from the section below. These events will be extremely popular so you are advised to book your place ASAP to avoid disappointment. You will be responsible for your own arrangements.
RNAS BURSCOUGH/HMS RINGTAIL service of remembrance
Please find below the Pdf details of a service of remembrance taking place near Liverpool at the former RNAS Burscough/HMS Ringtail during the BOA Celebrations in May.
---
---